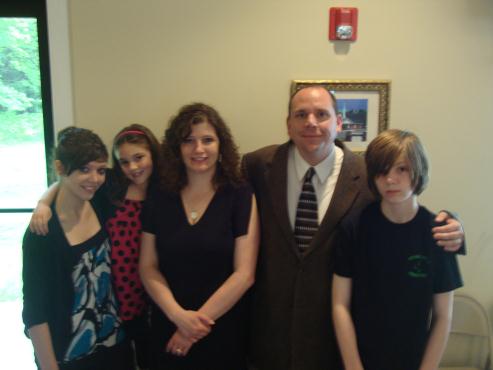 I knew at an early age, I would be part of ministry work. I didn't know exactly what or when, I just knew God had his hand on my life. I started teaching the teenage class at my church at age 16. By age 18 I was one of the teachers for the adult class. I then began to open up the worship service with prayer requests. My Pastor then began to use me to preach on some Wednesday and Sunday nights.
I was ordained at the age of 21, through Jesus Life Ministries, in Wilkesboro, NC. I filled the role as an Associate Pastor for the next 9 years. At age 30, God began to call me to begin a very special work in the Statesville, NC area. At age 32, I left my full-time job to fulfill God's call. Since that day, God has blessed and increased our lives as well as this ministry.
In 1992, I married a beautiful woman named Melanie. We have 2 daughters and a son. Our home is truly blessed.
James Lewis
Pastor/Founder
Living Word Ministries